Reading Time:
8
minutes
We live in an entrepreneurial age. We deliberately tend to solve problems, be it for ourselves or for others. Some smart minds, turn this into a business and some generous people keep it low key and live with it. This post is for those who want to make a fortune of a business idea(s) you have. Just having the idea will not grow your business, there should be some discipline too.
There are two types of people I see around me. Type one, who see a problem and ignore it as it's not affecting them Type two, who sees a problem and finds a solution for it and makes money out of it. Type two people do not see if the problem affects them or not, all they see is the money-making opportunities.
These people are not greedy for money, they're just too good at solving problems. Money is the by-product of their success as a problem solver. Some of them do have money as their aim, but hey! There's nothing wrong with it as people who's problems they've solved will not pay their bills, money will. So it's perfectly fine to have money as your aim, but not money as your 'only' aim. That will not help you in long run.
Without taking much of your time, let me introduce you to the ground rules that will ensure your business growth.
5 commandments to grow your business to the next level
You all know that with a proper business in place you can earn millions and even billions. But unlike a few, many fail miserably. In spite of giving everything to grow the business, they still fail. As I said earlier, growing a business is an act of discipline. There are chances that they might have gone wrong.
You already know that the bible has commandments to lead a happy and prosperous life. There are 5 commandments for growing your business into a million dollar company. You just have to follow these commandments to grow your business to create a fortune out of it.
These 5 commandments are shortly known as 'CENTS', where each word has a meaning. Interestingly, what cents is to US currency system, as is 'CENTS' to the of growing your business. If you pay close attention, you'd find these 5 commandments in all the successful businesses. Let's explore each of them in detail.
#1 Control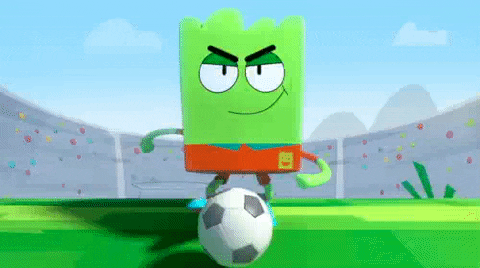 Every business's growth is dependent on how better control you have over your business. Imagine you are in a partnership for any business.  And if you want to invest in things that will increase revenue, you cannot do it. There are chances that your partner may oppose it. Your partner may not want or understand or foresee as you do.
In short, you don't have control in such situation. This way, you cannot grow your business to the level you aspire. However, having a partner also means you have to spend less on investment. A partnership is both good and bad part of a business deal.
You get the point.
You have to create a business where you have complete control of it. Though it's a risky thing to do, that's how it works. Creating apple wasn't as easy as writing 'APPLE' is, still just two people dreamt of it, worked for it and created it. Apple is a classic example of what sharing control in a business can do.
Bottomline, have the courage to have complete control if you want to grow your business to heights which one can only imagine.
#2 Entry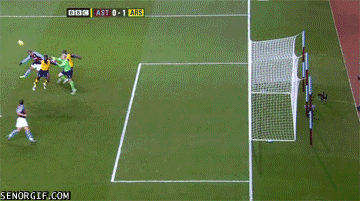 You got the solution to a problem that's in high demand. You market it, reach people and get into the league and you're all set to make a fortune. But how easy is it for someone else to become your competitor? If it's easy, rethink.
Tons of businesses fail because of an absence of entry barrier. Creating something to provide solutions isn't enough. You have to create something (or market in such way) that either people do not opt out as your customer or create an entry barrier which no competitor can enter. In short, create a monopoly.
Reliance JIO, an Indian telecom company started in Sep'16 fastest growing telecom network. The speed at which this company has reached to this height is only imaginable. Within two years of launch, becoming the biggest subscriber base telecom company is a proof that how strong entry barrier Reliance Jio has created.
The 100% LTE data network is 5G ready, where it's competitors are playing around with 4G network. By the time other companies come up with similar technology, the success of JIO is only imaginable.
#3 Need Imagine that you are amazing at cooking and you plan to start a restaurant. You set up everything, and you get a handful of customers. Some become regular, but the number is less. You definitely don't want this. You'd want to see a stadium full of customers demanding for your food. But that's not happening, even though you cook clean, healthy and finger licking.
Ask yourself, are you serving what people love eating? If the answer is 'No' reconsider your menu. Solving a problem is not all that you gotta do. You should solve something that people are struggling with. Fulfilling 'Need' is the thumb rule to grow your business. KFC, McDonald's are the classic example here. These food chains have gone global before the internet revolution. They serve what people need, or they have been creative at marketing their food products enough.
You fulfill their need, they will fulfill yours.
#4 Time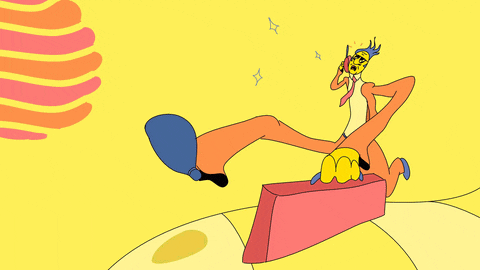 Time is money.
Does that mean, you have to trade it for money? Absolutely NO. If you're doing this already, stop it. You have limited time and your time is a big dependency. How do you think Elon Musk, manages three billion dollar companies? He does time compounding. All that he put to build it, is now being compounded.
His business is independent of his time. Even if he doesn't show up to his office for a week or two, he'll still be a billionaire and may be richer. Why?
He has a system in place, which brings him all the riches. He does have his employees, but they are all his assets. The employees run the system he owns.
Create a system where you don't have to trade your time.
#5 Scale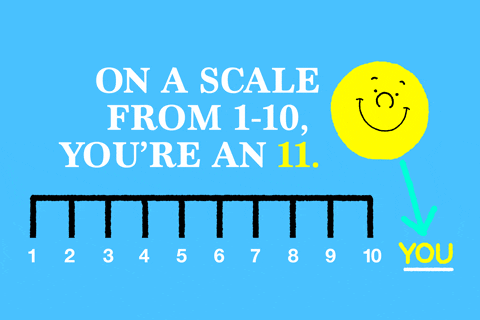 Being unique is not always good.
Imagine, yourself as a well-set artist with a handful number of clients. Since your time is limited, you can only serve handful number of clients. You will not be able to scale your business and will remain at the same pace of growth. You can charge higher to grow your business in terms of revenue. But that might end up with losing some clients.
The problem here is your unique talent of drawing. Obviously, you cannot replicate your thought process needed to draw that amazing art. And that's where the problem arises.
If you are into this business already, you can train people to become like you and this way you can replicate. Furthermore, by this way, you will not only grow your business to greater heights slowly but also produce more talent like you.
Conclusion
Starting a business isn't a child's play. It takes efforts, time and a lot of sacrifices. Maybe that's why there is a very small percentage of businesses succeeding.
But the time is changing and people are becoming more specific and solution oriented. This is the best age for entrepreneurship, we have tools, we have medium to reach people, we have critics, we have ourselves. Why not find a problem and serve a solution? Follow these commandments and grow your business to a greater heights.
Over to you. What do you think of these commandments? Which one do you find to be the best and most useful? Let me know in the comment section below.
Do you know someone who's looking for starting up a business? Wouldn't you like to help the person with these 5 commandments? That would help them a lot. Share this with them and share in your network.
These amazing commandments are from the book The Millionaire Fastlane by MJ De Marco. You can buy the book from Amazon. Or get this book as audio for free on Audible.
Hey, I found 5 best tips to grow your business. Check it out.